KEF Q700 Floorstanding Speaker. Two and a half-way bass reflex. Uni-Q array: 1 x 6.5" LF, 1 x 1" HF, 2 x 6.5" ABR drivers. . SOLD AS PAIR
The intermediate model, the Q700 features a new generation Uni-Q MF/HF array paired with an impressive 165mm (6.5in) diameter driver of equal size, and two matching ABRs, which allows the Q700s to deliver an effortless and assertive performance in either two-channel or as the stars at the front of a home theatre setup. However, you choose to use them, as a listener you will notice the striking clarity of the vocals and fluidly articulate midrange response.
Uni-Q driver array
Sweet, spacious and true, wherever you sit. 

Thanks to the latest computer modelling techniques, years of painstaking development and a dash of design genius, the new iteration of the Uni-Q concept packs a formidable complement of design innovations. Based on the state-of-the-art HF driver developed for Concept Blade, the Q boasts a much larger (25mm/1 in. dome) tweeter for increased sensitivity and distortion-free power handling. It plays as loud as it plays true.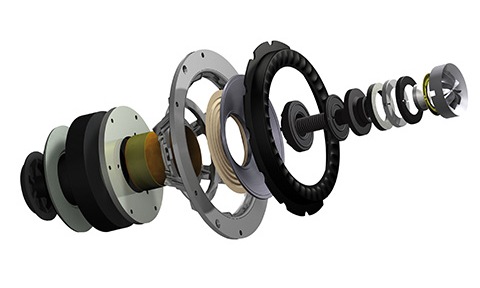 Advanced bass technologies
Deeper, tighter and more accurate bass. 

Featuring rigid new aluminium cone technology just like the Uni-Q array, the Q Series advanced bass driver is a tour de force in its own right. A die-cast aluminium chassis rigidly locates the high efficiency vented magnet assembly to prevent unwanted resonance, and the large (50mm) voice coil ensures impressive power handling. Its musicality is impeccable: seductively tuneful and well controlled, and on the floor standing models, complemented by dedicated front-firing auxiliary bass radiators (ABRs). 
 
Total system design
A holistic approach with no compromises. 

The performance envelope of these sensational new drive units is so generous that the signal needs minimal intermediation - simple first order crossovers are all that's required, as you can tell from the transparency of the sound and the inaudibly fluent transitions.